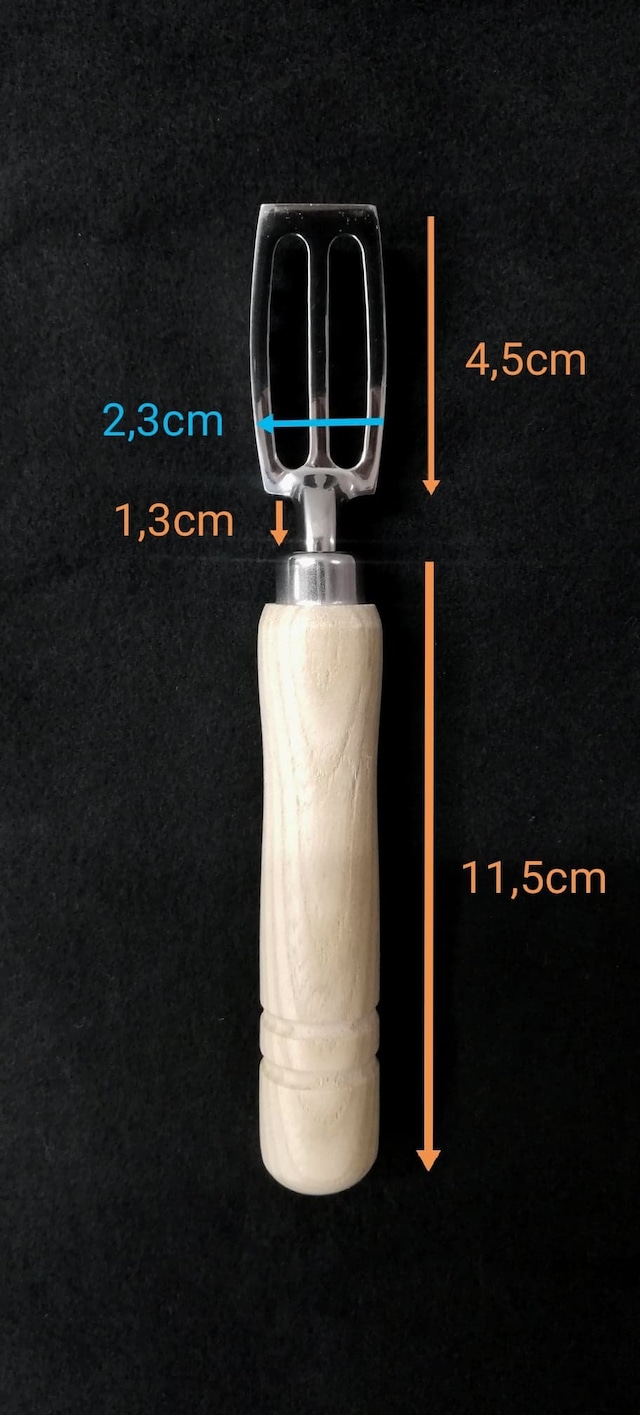 Japanese Chef Urokotori Fish Scale Remover inox small / Ecailleur japonais Urokotori en inox petit
¥5,220 tax included
the last one
Japanese Chef Fish Scale Remover in stainless steel.
A urokotori is a japanese scale remover use to remove the scales from the skin of fish.
The urokotori is pulled across the skin of the fish from the
tail to the head repeatedly to remove the scales.

Ecailleur japonais en acier inoxydable.
Le Urokotori est un écailleur traditionnel japonais utilisé pour enlever les écailles des poissons avant de les cuisiner.
On écaille un poisson en partant de la queue pour aller vers la tête.
Add to Like via app
Shipping method / fee

Payment method
EN: Please choose "buy as guest" and the option PayPal to finalize the paiement with a foreign card (do not need Paypal account)
FR: Merci d'utiliser l'option PayPal après avoir choisi "buy as guest" pour le paiement par carte bancaire non japonaise.
(pas besoin de posséder de compte Paypal pour procéder à la transaction)